VSS – Ground
VDD – Operating Voltage Range: 1.8V to 5.5V
**NOTE RA3 – {MCLR} If used for IO is an input pin only! Cannot be used as Output. Cannot be used for Analog ADC
Pin descriptions and Pin Mappings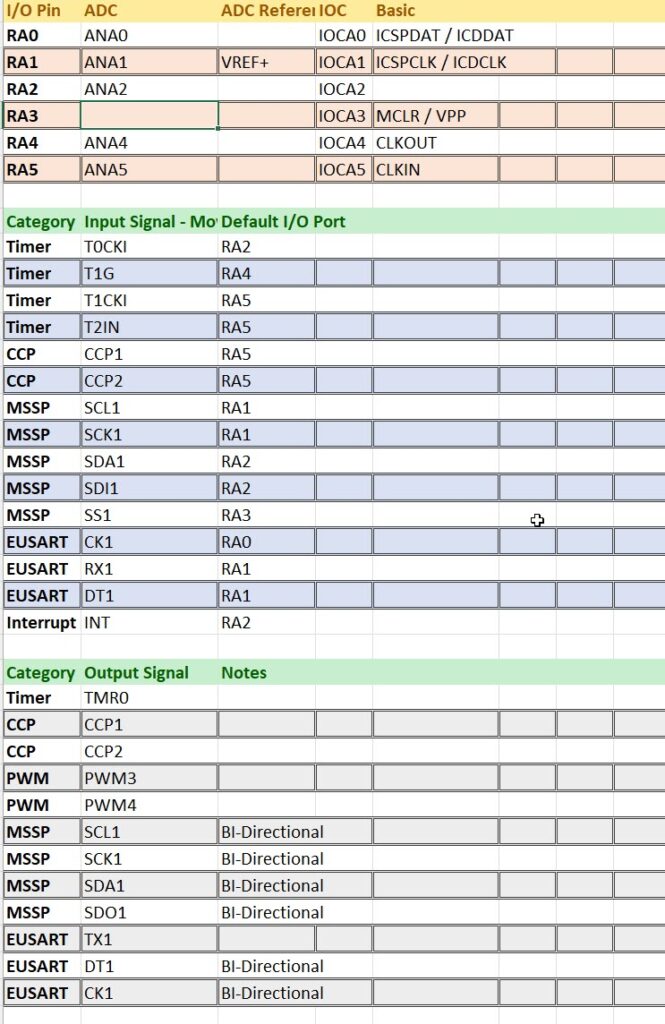 **Notes BI-Directional output signals need to be mapped to the same input signal
**Notes to use Output signals they have to be mapped to IO pin – as they do not have default assigned PIN.
---
Hire Me – I am Available for Freelance Projects
I am always looking for opportunities to put my technical skills to work.
I am always looking to connect with like minded people.
Want to connect? – Drop me a message
---